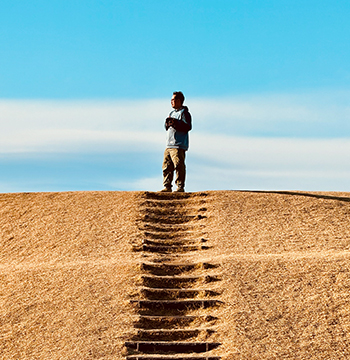 PROFILE|簡歷
香港專業攝影師Carl Tsang,香港專業攝影師公會會員,主力拍攝人像、靜物與旅遊/風景。
因緣際遇間於2013年開始跟臺灣觀光局合作遊走臺灣把各地美景、人民景觀跟觀光元素以光影技術揉合於作品之中。曾於香港、台灣、麗星郵輪處女星號與香港誠品書店舉辦多個個人攝影展。除此之外,Carl更獲多家不同專業攝影器材商與媒體邀請舉辦講座或撰寫專欄,而由2016年起則定期於香港誠品書店舉辦旅拍講座與在其FB專頁分享專業攝影與旅遊心得。也因為對於臺灣觀光貢獻良多,於2014-2016期間連續3年均得到臺灣觀光局認同,獲頒發臺灣觀光感謝有您大獎。
影而優則講,2016年更與另外一位HKIPP專業攝影師創辦專業攝影節目ProTalk傳遞攝影正確態度與文化理念予不同界別的攝影人士。
Carl Tsang, Hong Kong based professional photographer, is a member of Asia Region's most prestigious photography Institute - Hong Kong Institute of Professional Photographers (HKIPP).
Carl, the chief photographer of CT Creative & Production, focuses mainly on Portrait, still life, and Landscape for his clients. He has started working with Taiwan Tourism Bureau Hong Kong since 2013 for photographing the beauty of Taiwan. In using his professional photographic skills, he managed to combine the beautiful scenic views, local culture, and tourism elements into his photographs to show a different Taiwan to the public.
On the other hand, Carl has held a number of Solo Photography Exhibitions in Hong Kong, Taiwan, SuperStar Virgo, and Eslite Bookstore in HK to promote Taiwan Tourism and Photography. At the same time, he was invited by many brands as speaker/writer in many talks and columns in various magazines/ Internet media. Since 2016, Carl has held regular talks in Eslite Bookstore and share his knowledge on Tourism and Photography to the public. Due to his contribution to Taiwan Tourism, he has received awards from Taiwan Tourism Bureau Hong Kong for consecutive 3 years from 2014 to 2016.
On the side, Carl has co-founded an internet-based TV Program 「ProTalk」with another HKIPP professional photographer to promote the correct photography attitude and culture to the public.
---
SOLO PHOTOGRAPHY EXHIBITION | 個人攝影展覽
PHOTOGRAPHY TALK | 攝影講座
AWARD | 獎項
LANGAGES SPOKEN | 語言